Knowing what casino Christchurch in NZ offers is useful because you will manage to make a game plan. Don't think you will be able to try every game in just a few hours because the operator has prepared lots of surprises. The table below shows the main sections of this blog post, which information will be useful for your visit. Read on, and don't miss reading the answers to essential questions at the end.
Overview of Casino Christchurch in New Zealand
If you are in Christchurch and need some interesting entertainment, you can always visit the casino named after the city. The Christchurch Casino Hotel in New Zealand is one of the recommended gambling locations with great restaurants and an opportunity for comfortable accommodations.
You need to know many important things about this Kiwi gambling venue, and we intend to share them with you. We will start with the essential information, and later, we will go into detail about the food, fun, and more extras. Check the table below for Christchurch Casino opening hours, address, casino games, and more:
🥝 Name
♣️ Christchurch Casino
⭐ Type
Casino
🎂 Established
1994
😎 Operator
Christchurch Casinos Limited
✔️ License
New Zealand Gambling Commission
Casino Venue Licence Number GC05/19
🎰 Casino
500+ Pokies
36+ Table Games
Poker Games & Tournaments
eSports
Downloadable Casino App
🎁 Promotions
Players Club, Various Promotions
⌚ Opening Hours
Sunday – Wednesday 12:00 p.m. – 12:00 a.m.
Thursday – Saturday 12:00 p.m. – 02:00 a.m.
🛌🏻 Hotel
Rydges Latimer Christchurch
🥩 Restaurants
The Café
🍸 Bars
Monza Sports Bar, Valley Bar
🎙️ Entertainments
Quiz Nights, Live Music
🎁 Extras
Free car and campervan parking, free transport (by selected accommodation providers), free Wi-Fi, multiple amenities
🐾 Pet Policy
Assistance Pets Allowed
(Guide Dogs, Service Pets)
♿ Wheelchairs
Wheelchair Friendly
🚬 Smoking
Smoke-Free Casino
Designated Smoking Atrium
🗺️ Address
30 Victoria Street, Central City, Christchurch, New Zealand
☎️ Telephone
03 365 9999
💬 Social Media
Instagram, YouTube, Facebook
📧 Email
Online Form
🌐 Website
christchurchcasino.co.nz
As you can see, the operator has thought about everything and in the work process embeds sustainability and the kaitiakitanga spirit can be sensed everywhere in the casino and hotel business. Small examples are the Christchurch Casino parking, and the Wi-Fi which are both free. Those are some of the few small perks New Zealand players and visitors can take advantage of.
Considering all listed above and the casino details in this blog post, the only excuse not to visit is because you are too far. Then, we recommend trying the second-best gambling experience besides visiting a great land-based casino – playing at the best online casinos in New Zealand for 2023.
Rules at Casino Christchurch in NZ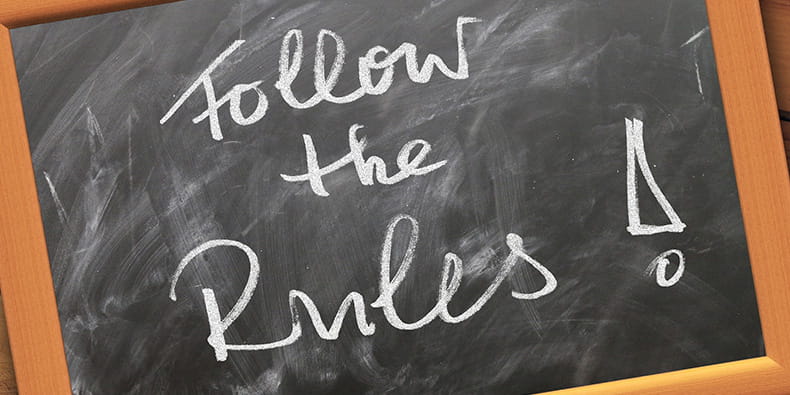 The casino is established according to the gambling laws in New Zealand, and all games are regularly tested for fairness. When it comes to players, Christchurch Casino is committed to responsible gambling. Alongside this, the operator has strict anti-money laundering and player privacy policies. Security is constant and monitors even the car parks for unusual activities.
The operator has only two rules for Kiwi players and visitors, and the first one is following the Christchurch Casino age restriction. Only people over 20+ years old can enter and play the available games. Upon entry, they need to provide valid proof of age like ID, passport, driver's licence, firearms licence, Kiwi Access card or HANZ 18+ Card.
The second rule is about the Christchurch Casino dress code and the casino etiquette. When it comes to appropriate appearance, you can wear neat and clean casual clothes or something more elegant (if you like). Regarding manners, it is important to keep a good and friendly tone. In case of trouble, contact the employees instead of solving the issue yourself.
The Christchurch Casino Games
When you enter the casino Christchurch in New Zealand, you will see a vast number of gambling games available to all players of legal age. This is the perfect place to learn what pokies are and how to play slots, table games, and wager on sports. Here are the types of casino games you can try:
🎰 500+ Pokies: the Christchurch Casino slot machines have denominations ranging from $0.01 to $2, and a TiTo system (Ticket in, Ticket out) makes playing even easier. The slots are located in the Valley area (first level) and the Gallery and Privé areas (second level).
♠️ 36 Table Games: you can sit on blackjack, roulette, and baccarat tables with different stakes.
🃏 Poker: Christchurch Casino's poker variations include Caribbean Stud Poker, Omaha, Three Card Poker, Ultimate Texas Hold'em, and New Zealand Poker Championships. The cash games' buy-in ranges from $100 to $1000, but higher stakes are available upon request. You can also sign in for poker tournaments like Wellington Poker Champs, which rival even the games at the top real money online poker sites in New Zealand.
🎡 Other Games: enjoy fun games like Money Wheel
🏇 Horse Races: the Christchurch Casino NZ Trotting Cup Day held at the Addington Raceway is a big deal for all horse race lovers. Even though no racetrack is attached to this casino, gamblers can wager on Christchurch Casino in NZ while sitting in the Monza Sports Bar.
🏉 Sports Betting: visitors of the Monza Sports Bar can watch live sports on huge LCD 208″ flat screens while wagering on sports events available on the NZ's top sport betting sites.
🥂 Club Aspinall Lounge: the VIP gaming section has high-limit table games and slot machines reserved for players with Platinum and Black Players Club status.
📱 Christchurch App: download the Android or iOS-optimised app, and you will have access to Christchurch Casino online. There are mini-games; you can read casino news, access the Players Club, and more.
Considering all of the above, it is clear that here you can find more than enough fun as a pro player joining the casino Christchurch poker tournaments or casual player sharing gambling and card jokes around the tables. We recommend beginner players bravely try as many games as possible on small agers before rising the states.
Promotions, Players Club & App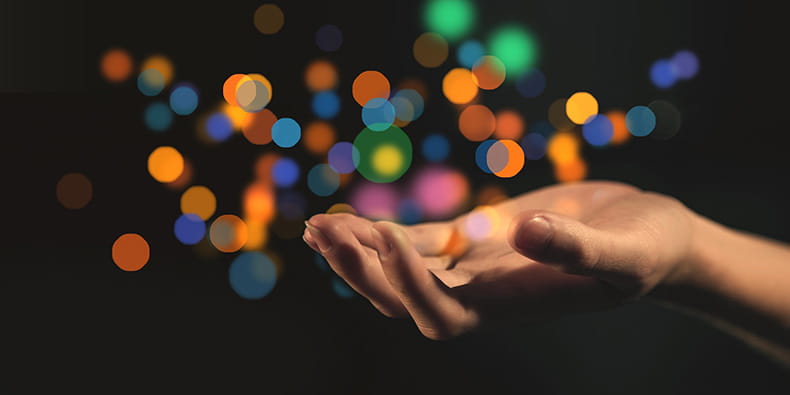 Christchurch Casino is a great place not only because a visitor can learn interesting card facts from other gamblers and the dealers, but also because it has amazing promotions available to all players. Since this is a real money-play venue, New Zealanders can make fast transactions, and the tourists have zero fees when making major foreign currency transfers.
After entering through the door, one of the best decisions is registering at the Christchurch Casino Players Club. This way, you can get a Players Club Card and climb up the Standard Players Club Card tiers (Bronze, Silver, and Gold) or the invitation-only VIP Players tires (Platinum and Black). Players can get different birthday month presents, discounts, extras, bonus points, and more depending on the level.
Once you gain points from playing at the casino and restaurant meals, you can use them to get more casino points, complimentary stuff, discounts at the restaurant, celebration rewards, and more rewards.
Fine Dining & Drinks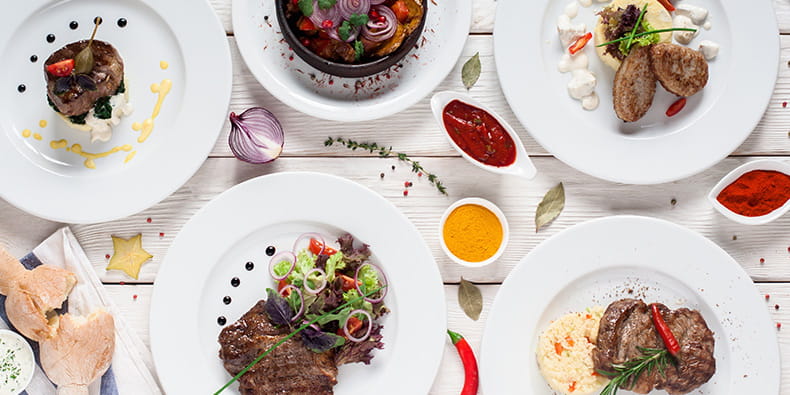 The casino Christchurch is not just a place for gambling. You can also have a great time at the Christchurch Casino restaurant – The Café. Open the menu and see stellar food from around the world, but the most popular dishes are Kiwi classics. There are also many vegan and gluten-free dishes.
We already mentioned that the Christchurch Casino dress code is casual, which goes for the restaurant, bar, and the Monza Sports Bar. You can eat pizza and snacks at the sports bar, get a craft beer while watching sports and stand-up comedy shows or join the quiz night. This is also the place where you can enjoy the best casino drinks.
After the good meal from the Christchurch Casino menu, visit the Valley Bar, where during the weekends you can see live stage performances and find the correlation between gambling and music.
Rydges Latimer Christchurch Hotel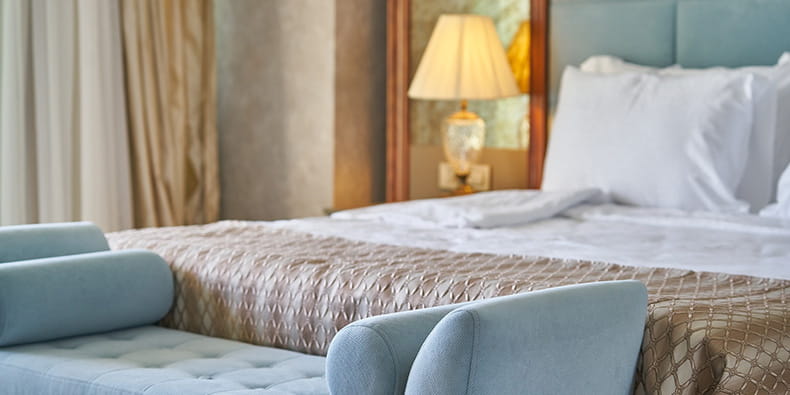 Anyone who intends to play at casino Christchurch in NZ and is not a resident will need a place to stay. The Christchurch Casino hotel is the closest and most logical option. We checked the level of the Christchurch Casino accommodation, and the hotel meets the requirements of top-rated brands. Here is what will improve your stay at the Rydges Latimer Christchurch hotel:
🛏️ Accommodations: Rydges and Atura Hotels & Resorts has 175 stylish rooms and suites and a penthouse suite.
✨ Amenities: there is free Wi-Fi and 80 spaces of free parking for cars and large vehicles. There is a non-smoking policy, but there are designated smoking areas. The facility is wheelchair accessible, and guide dogs or assistance pets are allowed (ask before arrival for any other type of pet).
🏋️ Sports: the hotel has a well equipped gym.
💼 Meetings: all business meetings can be held at the 400 guests space conference venue.
👰 Weddings: the Savoy Ballroom and Savoy West is perfect for custom-tailored ceremonies and receptions. You can book a wedding coordinator, have a crafted menu, and decorate a suit according to your requirements.
🥩 Restaurants: the Bloody Mary's restaurant and Bloody Mary's Bar welcome all visitors.
😎 Priority Guest Rewards: explore the hotel and casino's website and discover the latest offers, discounts, promotions, and special extras and benefits.
The hotel entertainment can be enjoyed during and outside the Christchurch Casino opening hours. If you choose this place for a company event, wedding, or a family reunion, you will have a chance to choose the decoration and organise everything with the help of a professional team. There is even a chance for the pastry chefs to prepare a special gambling cake or menu up to your liking.
More Fun in Christchurch, New Zealand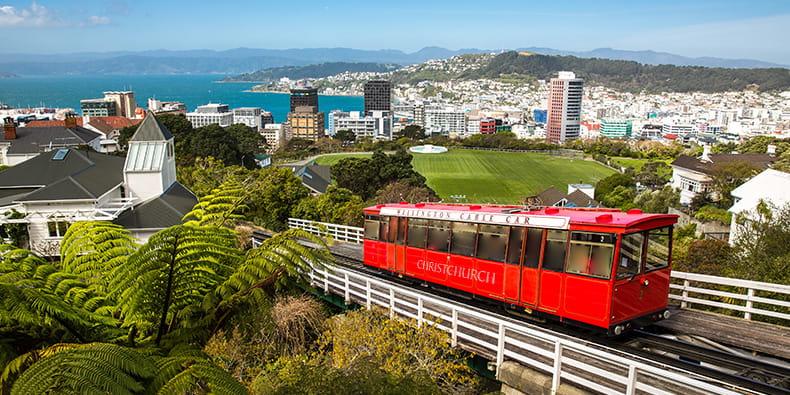 Since the Christchurch Casino has opening and closing times, we recommend you enjoy local Christchurch attractions. Since the town is on Pegasus Bay, the first thing in mind is to have some fun at the beaches of the Pacific Ocean. Besides the beach and sun, the city has an abundance of places to visit and things to do beyond the picks below:
🍖 Cuisine: Māori hāngī, New Zealand lamb, Kiwi burger (not made with kiwi birds or kiwi fruits), crayfish, NZ pies, kina (sea urchin with spiky shell), seafood, rēwena bread, manuka honey, hokey pokey ice-cream, jaffa, and Pavlova cake New Zealand-style
🍺Drinks: New Zealand wines, local coffee, craft beer, feijoa juices, and L&P ('Lemon & Paeroa')
🎭 Culture: Isaac Theatre Royal, movie theatres
🗿 History & Museums: Tram City Tour, Air Force Museum of New Zealand, Canterbury Museum, Walk Christchurch
🚣‍♂️ Outdoor Activities: Punting on the Avon, Ferrymead Heritage Park, Christchurch Gondola, Pegasus Golf & Sports Club, sky diving, jet ski and boats, velocity carts, Adventure Park, Christchurch Gondola, Mt Hutt skiing
🥝 Nature Walks: Orana Wildlife Park, Willowbank Wildlife Reserve, International Antarctic Centre, Botanic Garden Tours, Hagley Park North
Every visitor and tourist has a different reason for visiting the city. That is why staying at the Rydges may not be the perfect option for you. Explore the hotels near Christchurch Casino and choose the one that allows you quick access to as much entertainment as possible and provides the best accommodations. This way, your stay will be comfortable, and you will be close to high-grade gambling establishments.
Christchurch Casino Essential Questions & Answers
You don't need a special reason to visit Christchurch Casino, just drop by and join the action. The brick-and-mortar gaming venue is open to all locals and visitors from near and far. We hand-picked a few questions players often wonder about before playing at a casino. Check the answers and follow the links for more details.