Posted on: August 5, 2023, 02:46h. 
Last updated on: August 4, 2023, 12:57h.
The Macau government this week announced a tentative timeline to begin work on reclaiming land that will allow its international airport to expand its footprint to accommodate growing demand.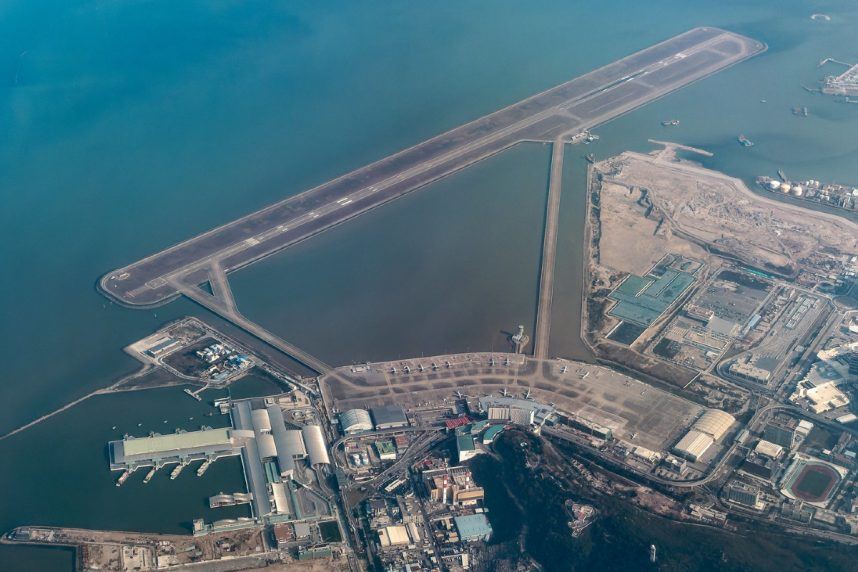 Macau International Airport last year completed its south terminal, officially the Passenger Terminal Building South Extension Design and Build Project. The expansion increased the airport's capacity to 10 million passengers a year.
With Macau trying to diversify its economy away from a VIP gambler-first mentality in favor of more family-friendly attractions and a focus on nongaming business, enclave officials project annual passenger traffic at the government-owned airport to increase significantly in the coming years.
Macau International Airport logged a record 9.6 million passengers in 2019, which exceeded the facility's capacity limits at the time. Airport capacity, according to the US Federal Aviation Administration, generally refers to an airport's ability to adequately accommodate that number of passengers. When airports exceed their capacity limits, aeronautical experts say operations become more difficult and potentially dangerous.
With China maintaining "zero-COVID" until late last year, Macau's airport counted less than 600K arriving and departing passengers last year.
Macau Airport Carriers
Macau International Airport's largest airliner is Air Macau, an airline controlled by state-owned enterprise China National Aviation Holding. The Government of Macau possesses just a 5% stake in its namesake airline.
Air Macau serves 24 destinations across China and Asia. Eighteen of Air Macau's destinations are in mainland China. The airline additionally flies to Japan, Singapore, South Korea, Taiwan, Thailand, and Vietnam.
Other airlines with flights to Macau include Air China, Hainan Airlines, Jeju Air, and Shanghai Airlines. No US-based airline services Macau.
Hong Kong's airport has three runways and is serviced by several globally known airlines, including United, Air Canada, British Airways, Emirates, Lufthansa, and Qantas.
Airport Needs More Land
Macau's lone runway was built on a strip of reclaimed land adjacent to Taipa in the Pearl River Delta sea. The airport's terminals and air traffic control towers are located above land on Taipa.
Macau government officials said additional land reclamation work will begin in the second half of 2024. The reclaimed land will serve as additional "apron" space, which refers to where aircraft park, unload, and board. The additional land will also be used to maintain aircraft with new hangars.
The land reclamation work will additionally allow for an expanded taxiway system to ease congestion to the runaway. Once the land is reclaimed, the Macau government says construction on the physical components will begin sometime in late 2026.
The current timeline suggests that the Macau International Airport expansion will be completed in 2029. The airport's capacity will increase to about 13 million passengers once the project is finished.
The capacity increase comes from additional gates inside the terminals and the taxiway system that will expedite the departure and arrival process. The Macau government did not reveal a project cost for the airport development.