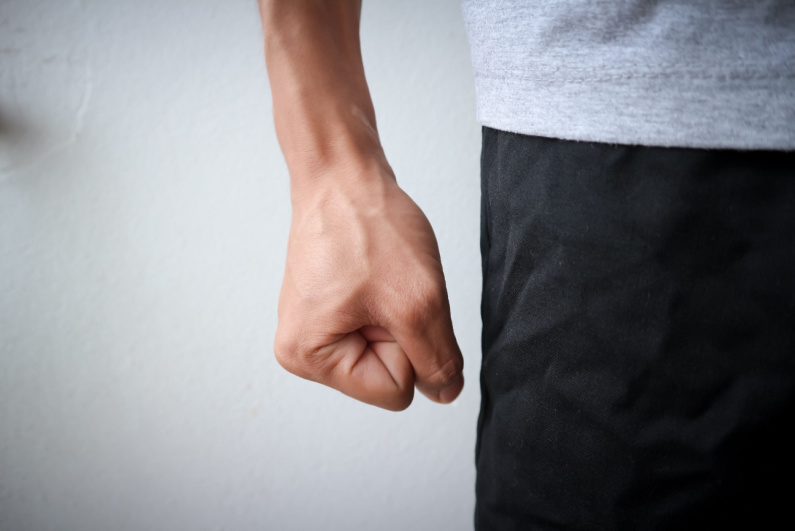 It appears MGM may be trying to make its BetMGM co-owner Entain regret rejecting a multibillion-dollar takeover offer. [Image: Shutterstock.com]
A frayed relationship
When MGM Resorts International and Entain joined forces to create a sportsbook in 2020, it seemed they would become a formidable team. MGM has made its name as a powerhouse of US casino gaming for nearly a century, while UK company Entain (formerly GVC Holdings) runs multiple successful sports betting brands across the pond.
Fast forward to 2023, however, and it appears that once fortuitous relationship is in tatters. A failed Entain buyout attempt by MGM seems to have soured the partnership, while recent software glitches have put BetMGM in the firing line, with Entain taking much of the blame.
MGM Resorts is planning to compete with its partner on its home turf
This week, the tale took another twist when news emerged that BetMGM will launch in the UK market. Rather than launching in partnership with Entain, MGM Resorts is planning to compete with its partner on its home turf. BetMGM UK will launch through the LeoVegas brand, acquired by MGM earlier this year, putting it in direct competition with Entain-owned Ladbrokes and Coral.
Could it be that MGM is getting its sweet revenge on Entain for rejecting its multibillion-dollar takeover bid in 2021?
The problems pile up
The relationship seemed to first hit a bum note in January of 2021 when MGM made an $11.1bn acquisition offer for Entain. The buyout would have ensured MGM controlled 100% of BetMGM, along with Entain's other gambling brands, Coral, Ladbrokes, Bwin, and Partypoker.
Entain rejected the offer, arguing that it "significantly undervalues the company and its prospects." Investors seemed to agree too, with shares in Entain jumping 25% upon announcement of the rejection. MGM CEO Bill Hornbuckle later stated that his company would not make a second bid, asserting that the partners would remain separate but amicable.
a software glitch resulted in inaccurate odds being posted for a FIFA Women's World Cup game
That amicability may have faltered slightly this year, however, after technical issues left BetMGM with egg on its face. Last month, a software glitch resulted in inaccurate odds being posted for a FIFA Women's World Cup game between Vietnam and the Netherlands. Virginian teacher Kris Benton bet $3,000 on the game, earning himself a $214,500 payout that he subsequently did not receive. Benton has since lawyered up to recover the funds.
The glitches came with plenty of negative press, none more so than on X (formerly Twitter). TikTok star and BookIt Sports founder Trent Attyah deemed the refused payout "the most ridiculous move by a sportsbook seen in the last five years:"
Entering the UK market
Now, MGM has announced that it will launch BetMGM in the UK market. It marks the sportsbook's first step outside of the North American space. It's also a venture in which Entain will have no part, with MGM taking the action alone through the LeoVegas platform, utilizing Kindred for its sports betting platform. Hornbuckle deemed it a "key step forward in our international growth strategy," something that has been "advancing rapidly" since the buyout of LeoVegas.
Despite the clear challenge this poses to Entain's brands, the UK-focused betting firm has spoken out to dispel any idea the new rival will have an impact. Commenting this week, Entain noted that the UK is a "highly-competitive, well-regulated market where many brands operate," adding that it "operates a well-known portfolio of respected brands." The company concluded:
"We do not consider that this new launch will make any impact to our business or indeed the market."
That said, Entain also gave no indication that it was happy with the decision taken by its business partner. Investors also clearly have an opinion on the matter, with Entain's share price falling 6% over the past 24 hours after confirmation of the news.
In fact, Entain has has a difficult year in general. The company has completed a $1bn+ acquisition drive, including Angstrom Sports and STS, but its share price remains down by a significant margin for the year to date, down 15%. BetMGM, meanwhile, seems consistently on the rise in terms of revenue, reporting a 55% year-on-year increase for H1 2023.
As the cracks begin to show for Entain, it seems Hornbuckle is immovable on his decision to "move on" from the Entain buy-out idea. It could certainly be argued that tackling Entain on its home turf is MGM's form of revenge for the shunned bid. Either way, it has placed the UK sportsbook company in an uncomfortable position, and one that looks like it might get worse before it gets better.
If BetMGM has anywhere near the success it has had in the US market, taking a significant slice of the UK pie, that $11.1bn bid might not look so unappealing after all for Entain.