Posted on: August 1, 2023, 06:49h. 
Last updated on: August 1, 2023, 06:49h.
Bettors in the Buckeye State lifted casino revenue ever so slightly while leaving the sports wagering arena in a state of summer stagnation. The Ohio Casino Control Commission released figures for June and the numbers place casino revenue in the recovery category with slight gains.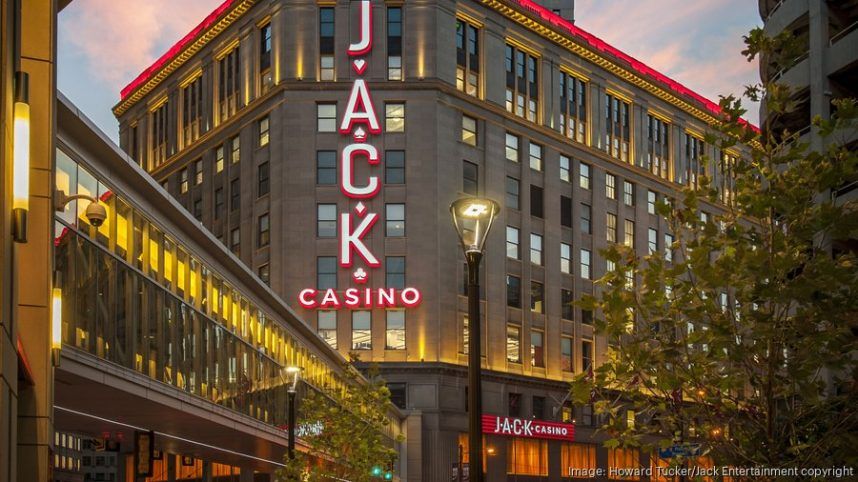 Casinos posted more than $82.8 million in taxable revenue for the month, which is an improvement over the May downturn. May, by the way, posted the lowest total for the year at just over $80 million, down from April's $86.4 million. June's $82.8 million is also up from $81.5 million in the same month last year.
Ohio has four independent casinos that combined for more than $512 million in taxable revenue through the first six months of 2023. That puts them slightly ahead of the same timeframe from last year.
The state's four casinos offer slot machines and table games, including blackjack. There are also seven racinos in Ohio. Those are the gambling houses at horse racetracks that can only offer slot machines. The racinos brought in $110.3 million, up from $107.7 million.
Taken all together for the first six months of 2023, Ohio's gambling establishments are ahead year over year. So far, the casinos and racinos reported $1.21 billion in gambling revenue, up from $1.17 billion through June of last year.
Ohio Sportsbook Slump
Ohio sportsbooks recorded their slowest month to date in June. The Ohio Casino Control Commission says the 18 online sportsbooks and the 14 retail venues took in $362.1 million total handle, and $32.6 million in combined revenue. The handle is down nearly 19% from May with revenue down more than 43%.
June slowdowns can be common in states with legalized sports betting, with a slower sports calendar being one possible reason.
Ohio is also relatively new to the game, having started legalized sports betting on Jan. 1, 2023. The January start gained Ohio national attention with first-month figures well over $1 billion with promotional offers of nearly $320 million. The level of promotional credits from online sportsbooks fell dramatically in June to $14.9 million.
Ohio appears comparable to neighboring Pennsylvania, with both states following the top sports betting states of New York, New Jersey, Illinois, and Nevada.
June Slumps, but Momentum May Return
For the first six months of the year, Ohio reported fairly impressive numbers when taken all together. The Buckeye State reached a combined total of $3.82 billion in handle and $539.4 million in revenue.
The state received about $54 million after a 10% tax rate. But starting July 1, as a result of action by the legislature and Governor Mike DeWine (R), the rate will double to 20%. There's also the return of the NFL not too far on the horizon.
Online betting represented 96% of the volume at sportsbooks in June, with DraftKings and FanDuel dominating the market. FanDuel accounted for 34.5% of the dollars bet online while DraftKings represented another 33.7%.
Bet365 takes third place in Ohio, followed by BetMGM, Ceasars Sportsbook, and Barstool Sportsbook.
Fanatics Sportsbook, the newest entrant in Ohio, was the one online operator showing more activity than the month before. It's gradually ramping up in the state in advance of football season.