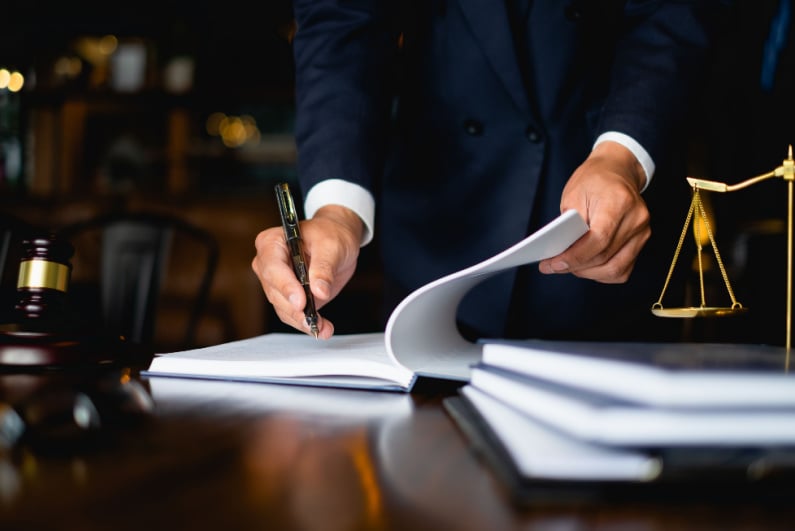 A maths teacher from Virginia has lawyered up to get $214,500 in winnings he believes he is owed by BetMGM. [Image: Shutterstock.com]
US-based maths teacher Kris Benton couldn't believe his luck earlier this month when he secured $214,500 betting on women's soccer. All his dreams swiftly came crashing down, however, when BetMGM refused to let him withdraw his winnings. Now the Virginian has lawyered up.
According to an exclusive from Gambling 911, 35-year-old Benton secured himself a lawyer after appearing on a Washington DC radio show last week. "A prominent attorney in the Washington DC area heard the show and reached out to me afterward," he explained. The teacher has also filed an official formal complaint with the Virginia Lottery.  
BetMGM told Benton that the odds were posted in error
Last month, Benton placed three separate parlay wagers on the FIFA Women's World Cup game between the Netherlands and Vietnam. He staked $750, $1,000, and $1,500 at high odds to generate the final returns of $214,500. Instead of sending him his cash, BetMGM told Benton that the odds were posted in error and provided him with a free $100 wager for the inconvenience.
Benton said his lawyer is confident they have a good case against the sportsbook, owned by MGM Resorts International and Entain. "The attorney was very optimistic that he would be able to recover my winnings for me," said Benton.